23 08, 2021
Mutation Breeding by Heavy Ion Beams
Mutation Breeding by heavy ion beams indicates the process of using medium and high-energy heavy ion beams to irradiate plants or microorganisms, induce genetic variation, and eventually form new plant varieties or new microbial strains.
Characterized by high mutagenesis efficiency, wide mutation spectrum and relatively short stable period of mutants, heavy ion beam mutagenesis technology has been widely used for germplasm creation and new variety breeding in plants and microbes.
Industrialization Foundation
Heavy ion Research Facility in Lanzhou (HIRFL) operated by the Institute of Modern Physics, Chinese Academy of Sciences, is a large particle accelerator which can produce medium and high-energy ion beams from proton to uranium. It can irradiate plants and microbial materials in various sample states in air instead of in vacuum conditions.
The shallow-seated biological radiation platform at HIRFL integrates the detection system with real-time beam online monitors and the automatic sample holder device. It has become the prominent high-energy heavy ion beams mutation breeding platform in China due to its excellent characters, such as high efficiency, high precision and high throughput.
In 2019, Kejin Innovation Institute of Heavy Ion Beam Biological Industry, Baiyin, Gansu, was established, mainly engaged in mutation breeding, biological products development and promotion, as well as enterprise incubation.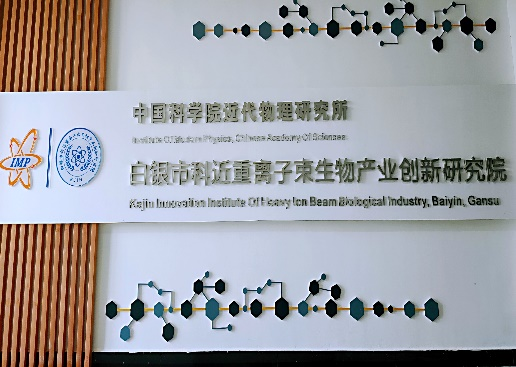 Kejin Innovation Institute of Heavy Ion beam Biological Industry, Baiyin, Gansu
Main products
The new varieties obtained by heavy ion beam irradiation include: wheat (Longfu 2), rice (Dongdao 122), sunflower (Jinkui 1), sweet sorghum (Jintian 1), flower (Donghua xiacao), Isatidis Folium (Zhongqing 1), and etc. The mutant resources of Soybean, Rice, Arabidopsis thaliana, Chinese herbs have been developed, which can be used for the research of gene function. Several new strains of microbes with high yield metabolic product, such as Aspergillus Niger (H4002), Streptomyces avermitilis (AV203), yeast , Trichoderma longibrachiatum , lactic acid bacteria and intestinal regulate probiotics, were bred. The biological products developed include sweet sorghum jam, fructose syrup, glucan, ethanol and liquor, disinfectant, cellulase, silage agent, corn yellow storage starter and probiotic solid beverage, etc.
Wheat—Longfu No. 2
Rice—Dongdao 122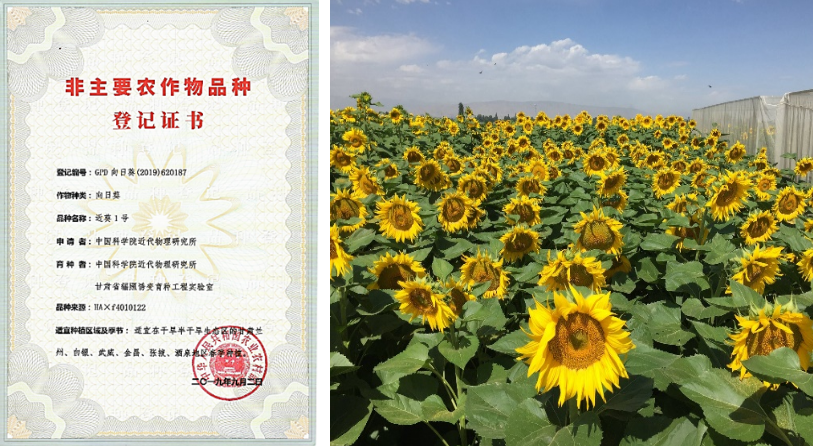 Sunflower—Jinkui No. 1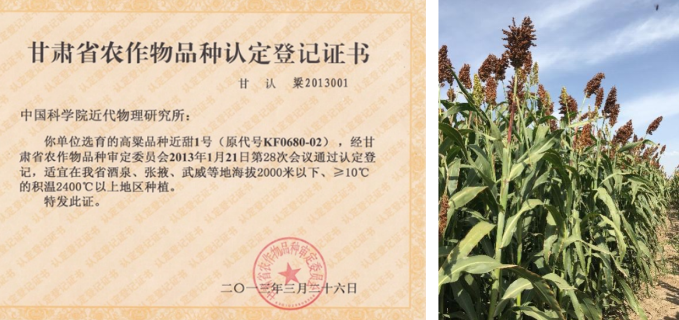 Sweet sorghum—Jintian No. 1

Wandering Jew—Donghua xiacao

Isatidis Folium—Zhongqing No. 1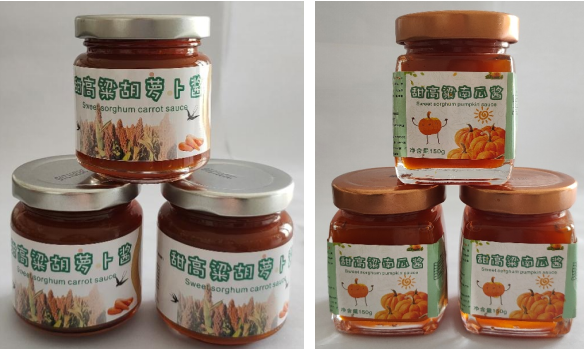 Sweet sorghum sauce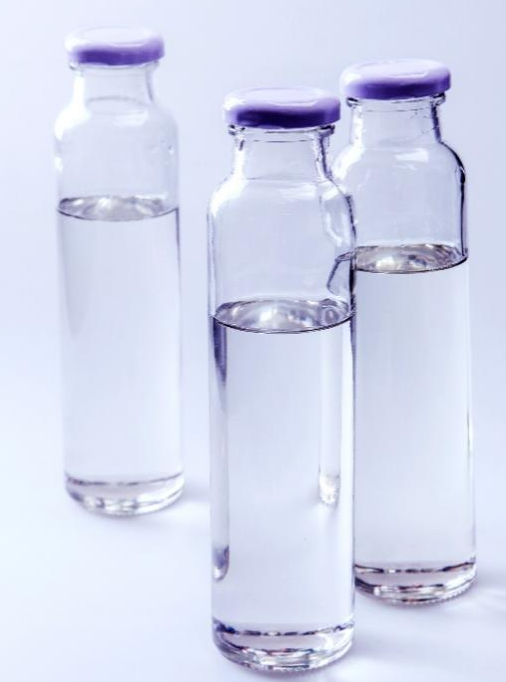 Sweet sorghum fructose syrup
Carboxymethyl glucans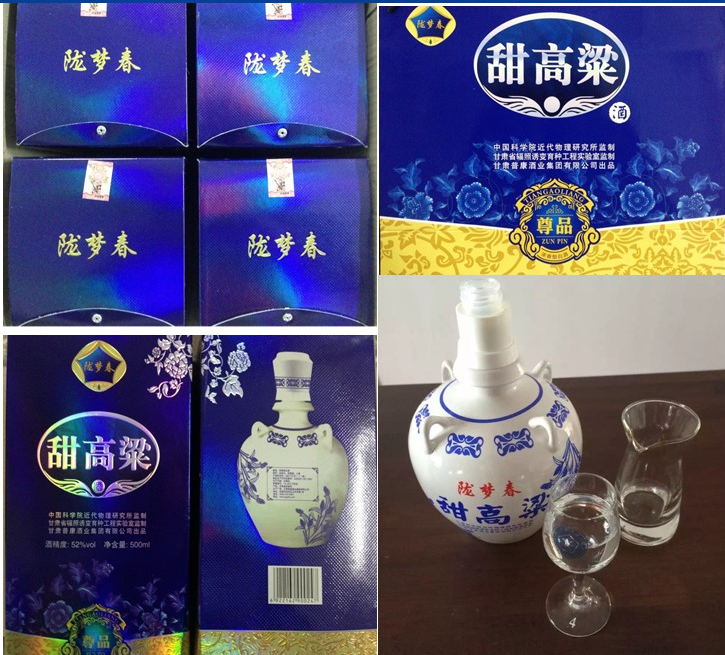 Sweet sorghum liquor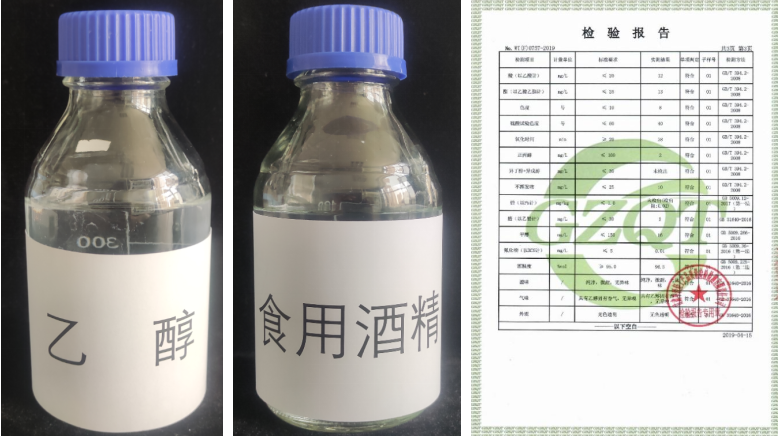 Sweet sorghum ethanol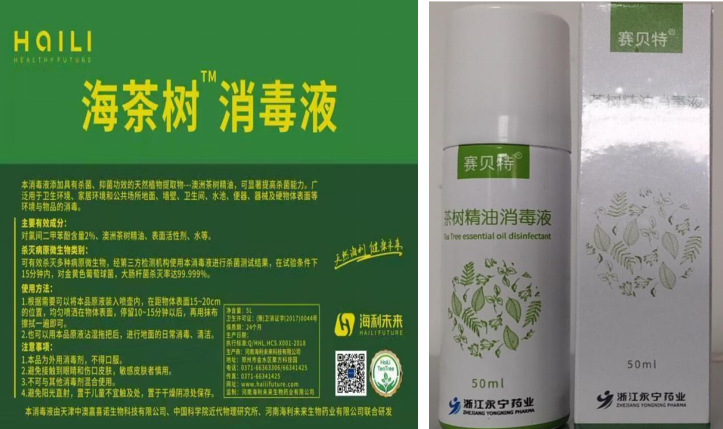 Tea tree essential oil disinfectant
Sweet sorghum silage starter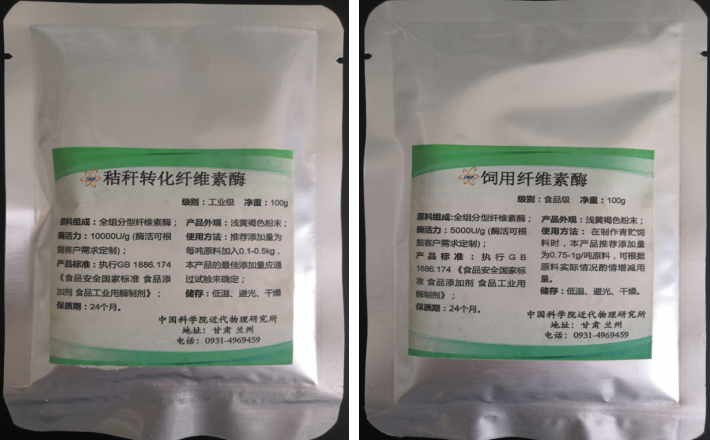 Cellulase preparation
Ongoing Research Projects
The project of biological germplasm Innovation by high-energy heavy ion beam irradiation and application research is performed in the incubator base of Baiyin High-tech Industrial Park, with a total investment of 10 million Chinese yuan.
The project focuses on breeding research of crops, horticultural plants, industrial microorganisms with high-energy heavy ion beam irradiations and developing biological products with high value-added. In addition, new specifications of mutation breeding by high-energy heavy ion beams will be established.
So far, we have obtained a series of achievements, including more than 30 new mutants of ornamental sunflower, 2 soybean mutation resource banks, 1 lavender cultivation technique, 1 set of lavender essential oil extraction technique. One strain of L-lactic acid bacteria with high yield, two strains of Trichoderma longibrachiatum and Aspergillus Niger producing cellulase, three strains of excellent yeast, one strain of glucan yeast with high yield, sweet sorghum series jam, and one set of sustainable technique for the recovery of sucrose from sugar beet molasses.
Industrialization Demands
We are committed to promoting the application of heavy ion beam mutagenesis technology in biological resources such as food crops, cash crops, horticultural plants and microorganisms, creating new plants and microbial germplasm and new varieties/strains, developing high value-added biological products, and making contributions to the sustainable development of biological industry.
Contact:
Ms.Lan
Tel: 86-931-4969624
E-mail:lanxin@impcas.ac.cn
ADD: 509 Nanchang Road, Lanzhou Gansu, China, 730000